Each year over 400 SRJC students transfer to Sonoma State. SSU is an excellent choice for earning your Bachelor's degree. In fact, SSU has the best transfer 2-year graduation rate in the CSU system. It was named the 12th best college for transfers by Money Magazine and US News named it the 14th top public school in the West. The average class size at SSU is 29 students and the student to faculty ratio is 23:1.
Explore the links below to learn more about Sonoma State University.
Research Majors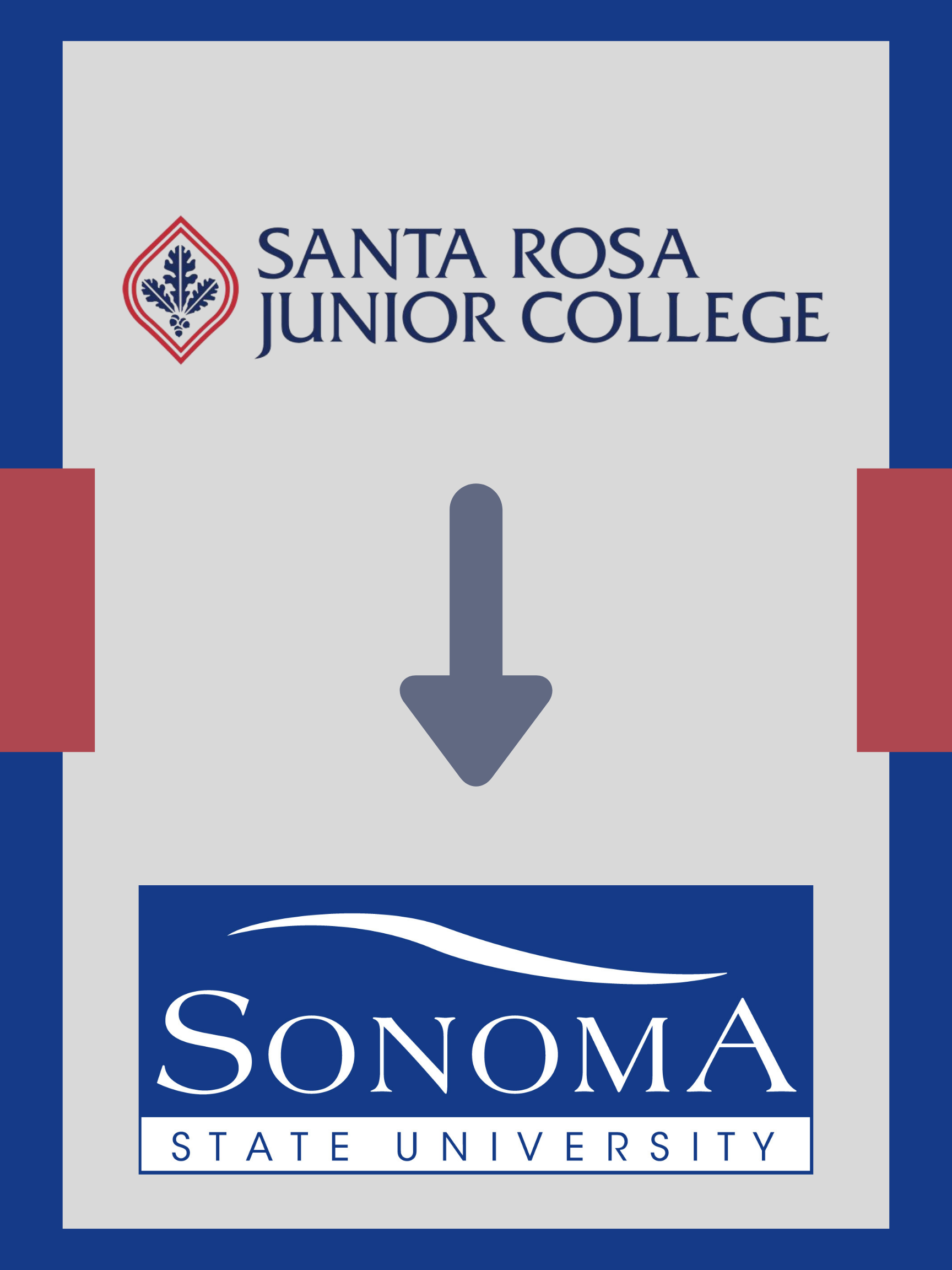 SRJC students receive a 0.2 GPA bump in the admission process for impacted majors as long as you have at least a 2.0 transferable GPA
Applying for Admissions
Congrats, You've Been Admitted!
Paying for SSU
Student Services
Support Services